CEDEC - Covenant of Mayors Webinar (25/09): "Promotion of energy efficiency and renewables in buildings" - Presentations and recording available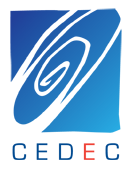 Covenant of Mayors & CEDEC webinar
"Promotion of energy efficiency and renewables in buildings"
25 September 2017, 12h00-13h00 (CEST), online
Context
In the context of the overall EU decarbonisation agenda, the increase of the share of renewable energies and efficiency in the use of energy play a crucial role. More concretely, achieving global leadership in renewable energies and energy efficiency first principle have been placed at the heart of the Energy Union strategy. They represent important goals of the "Clean energy package", the European Commission's set of measures to realise a clean energy transition.
Buildings account for 40% of Europe's energy consumption. The Commission proposal aiming at speeding up the renovation rate of existing buildings with a view to decarbonise the building stock is currently under discussion in the European Parliament.
Objectives
The objective of this webinar is to show how local energy companies actively contribute to the promotion of energy efficiency and the use of renewable energy in buildings, focusing on two countries - Belgium and Germany.
Click HERE for the recording.
Click HERE for the presentations.